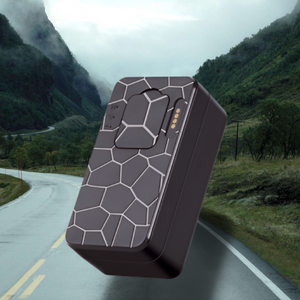 Mini GPS Tracker With Remote Audio Monitoring
Remote Audio | SOS Calling | Magnetic Back | Easily Deployed
Multi -Satellite Positioning
Adroid iOS & PC Compatible
Moto Mini GPS Tracker With Remote audio and geo-fence alerts. The perfect solution for keeping a watchful eye on your car person belongings loved ones and even pets.

Small enough to be placed anywhere. Features high-accuracy three satellite, WiFi and cellular network positioning for heightened accuracy. Listen remotely turn on/ off via the free for life app. Offers extended battery life and 90 day historical lookback
Compatible with Android PC iOS and Mac systems
No Wiring | No Monthly Fees | Extended Battery Life | Real Time Location Tracking | Mini size For Convenient Carrying & Concealing | Remote On/ Off Triggering For Extended Operation
 

Cars/ Fleet Vehicles/ Delivery Vehicles
Track your children's cars and even fleet tracking for Simply place the our real time GPS tracker wherever you want to start tracking no installation necessary!
Children/ Loved Ones
The GPS receiver can be worn around the wrist or neck. Features two-way intercom are Ideal for aging parents who live alone.


 

Employees/ Deliveries
fits comfortably into pockets. Know exactly where your employees and deliveries are at all times.


 

Goods & Services
Quickly identify locations and let customers know when service providers will arrive.


 

Track Equipment


Place in tool boxes, or attach to rental equipment and receive alerts when they leave GEO Fenced designated areas.




 

Track Valuables
Classic Cars, Motor Homes, Boats, Luggage, Travel bags, Video equipment. Track anything you've invested time and money in.
Magnetic Back For Easy Install

Uses Multiple GPS Satellites for positioning

Four Positioning Modes: GPS | AGPS | LBS | WIFI

Worldwide GSM+GPRS

4-frequency System: 850/900/1800/1900MHz

Power save mode for extended running time

Light weight and easy to carry

Mini Tracker Size (30mmx50mmx15mm)

Built-in SOS call feature

No calibration needed (Updates Automatically)

Sim Card slot for SOS call feature

Track via PC/ Android/ IOS devices

Geo fence feature allows auto trigger if perimeter is breached

Playback up to 3 months of tracking history

Guardian triggered two way intercom allows guardian to listen in at surrounding

Remote Power Off/ On for optimal battery use

Works with Google Maps/ Biadu Maps
4 hours to full charge | 90 days standby Time
Applicable Uses:
Cars, Kids, Pets, Motorcycle, Bicycles, Luggage
Compatible with PC Android and Apple iOS
No wiring required just place in a concealed area like under seats, in bags or anywhere secure.
Create monitored perimeters and receive automatic notification of any perimeter breach.
Features live tracking plus look back on 90 day tracking history right from your cell phone.
Can also be worn around the wrist, neck or attached to valuables
Respond To Emergencies In Realtime

Perfect for frequent travelers
Uses Worldwide GSM+GPRS 4-frequency System: 850/900/1800/1900MHz
GPS | AGPS | LBS | WIFI And Cellular Networks

Why Choose MOTO GPS Tracker
The Moto GPS Personal GPS Tracker is shock resistant durable small and highly accurate
The Moto GPS tracker' small body allows you to easily conceal its whereabouts.
Moto GPS can be used globally right out of the box.
Track anything anyone anywhere with GPS AGPS LBS Cellular Networks and WiFi tracking
Utilizes up to 4 distinct channels for near pinpoint accuracy
Requires no wiring and the companion tracker app is Free to use for Life
Allows remote audio and two-way calling via SOS button

4 Way Multi Positioning Capability
Moto GPS trackers utilize a four-way global positioning system. This advancement not only makes it accurate but makes it possible for the use it globally, whether you are here in the US or abroad, you'll be able to track just about any item you choose
Remote Audio / Talk / Listen
The Moto GPS mini tracker device also comes equipped with a SOS button allowing the user to communicate directly if needed
Ping For Immediate Location
One push of the end SOS button instantly sends a ping to the including companion app which is free to use for life.
Free Companion Tracker App
Package Includes:
1 x Mini GPS device, usb cable, user manual

No Wiring Track All You Love- Just Link your GPS tracking device to the free live GPS tracking App (you pay no monthly fee) and place it in or on your child, your car, motorcycle, suitcase, backpack or anything else you want to track.
*Requires active SIM Card to transmit live location
Get Perimeter Breach Alerts With Geo Fencing

Set automatic perimeter alerts to get real time locations if your programmed boundaries and trusted routes are breached. The GPS locator can be worn around wrist or neck by kids in high traffic areas like playgrounds, malls, theme parks
Get

Geofence

Breach Alerts

View Travel History With 90 Day Look Back

Ping Your Device Via Text Message For Immediate Location

Uses Global Positioning System GPS For incredible Accuracy
Receive Calls Via SOS Call Button
Listen In Remotely Via Integrated Microphone
Communicate With Loved Ones Via Two Way Intercom
With the MOTO Mini GPS tracker you'll always have peace of mind knowing you'll have access to real-time situations with the remote triggered two-way intercom and Wifi and Sim card operated SOS call feature
Track Anything You Care About

Can also be added to your pet's collar for piece of mind. Track from PC Android or IOS mobile app.
Find Your Lost Pet In Just Minutes
Access Live Tracking Via PC Android And iOS