Reduce Wire Clutter For Android and Apple Devices with these Mini Magnetic Finger Power Banks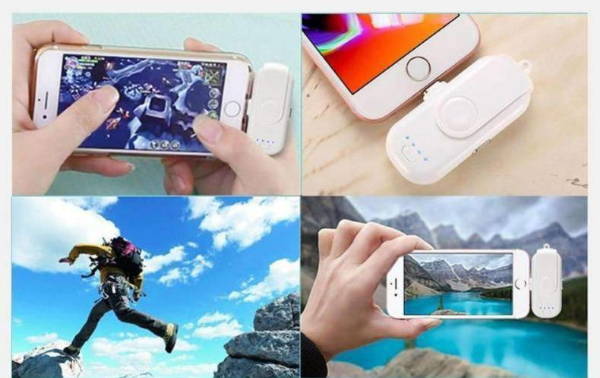 Tired of carrying around a bulky power bank And Charging Wire?
These mini finger power banks are good for upto two charges and free-up space!
Stores electricity in small charging packs until you need. Just grab one when you need to charge your phone.
Unlike wall sockets and bulky power banks Our portable and modular magnetic system makes charging more accessible and convenient!
BENEFITS:
Keep that battery level up no matter where you go.
Charge up to five phones with one set and without excessive clutter
Quickly and conveniently offer friends & family their own charging pack
Just one portable pack with the assorted magnetic plugs is all you need to charge every phone in the house car or on the trail
Get yours today!
Charge your cell phone without having to carry multiple battery packs and an extensive collection of cables?
These mini magnetic fingers sized charging packs include magnetic tips for quick connections and are the perfect solution if you're constantly on the go and want a easy to cary solution.
Plug Type & Package Inclusions

Base + 4 Mini Power Banks
1 x 5000 mAh Power Bank Base
4 x 1000 mAh Power Bank Fingers
All Connectors Type-C/ Micro USB/ iPhone
1 Magnetic Cable
One 1000 mAh Power Bank
One iPhone Compatible Magnetic Plug
Magnetic Data Sync / Charging Cable
One 1000 mAh Power Bank
One Type-C Compatible Magnetic Plug
Magnetic Data Sync / Charging Cable
One 1000 mAh Power Bank
All 3 Magnetic Plug Types
Magnetic Data Sync / Charging Cable
One 1000 mAh Power Bank
One Android Micro USB Compatible Magnetic Plug
Magnetic Data Sync / Charging Cable