Cool your personal space with the convenience of a portable air conditioning fan that goes wherever you need it to plus does not require the use of harmful HFCs/ Hydrofluorocarbons
The mini air conditioning fan is the best desktop solution to cooling your personal space. The small footprint allows it to fit virtually anywhere including desks and does not require any ventilation.
How's It Work


Air is drawn in from the surrounding area and mixed with water as it goes through the cooling coils which remarkably are able to cool your surroundings down by as much as 30 degrees.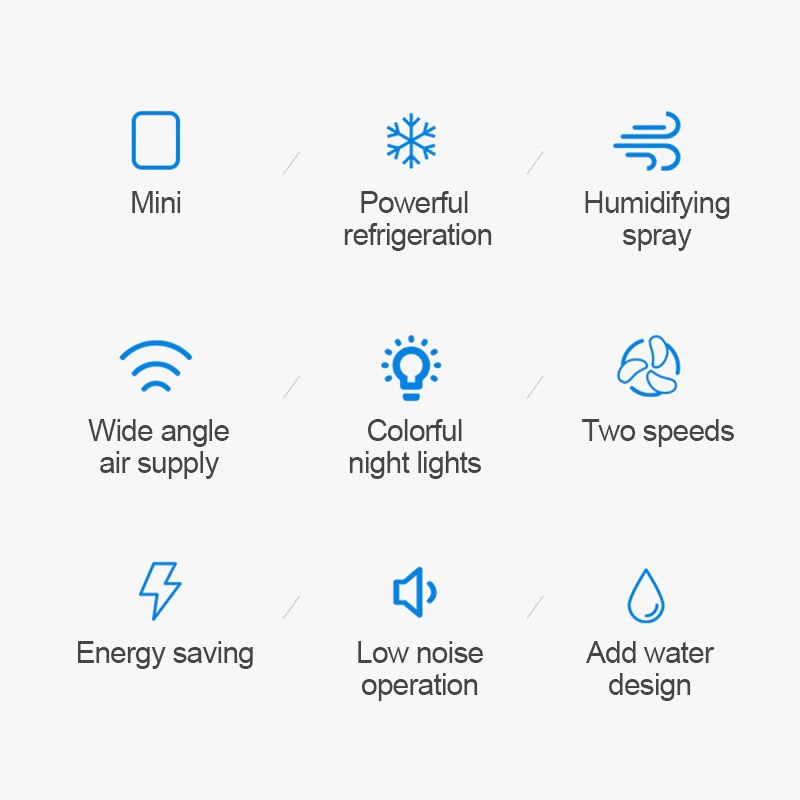 The air is then recirculated adding moisture which effectively cools your space making your environment more comfortable and relaxed.
Developed Exclusively For Windowless Environments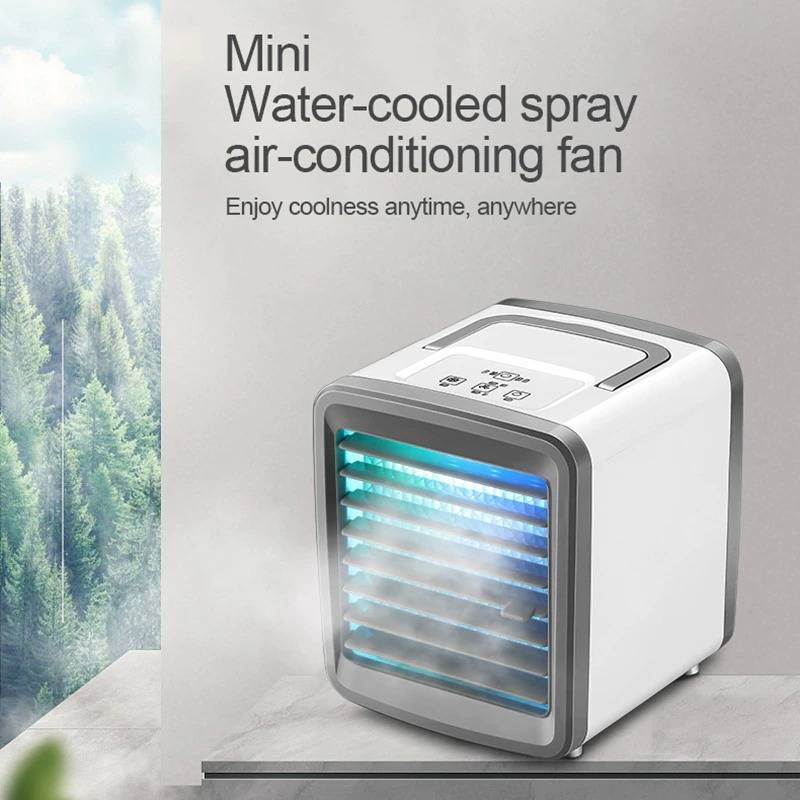 This is not new tech but rather old tech applied in a new way. The ability to cool and humidify at the same time has existed for quite some time and was commonly used the space shuttle, space station and even in submarines.


Relax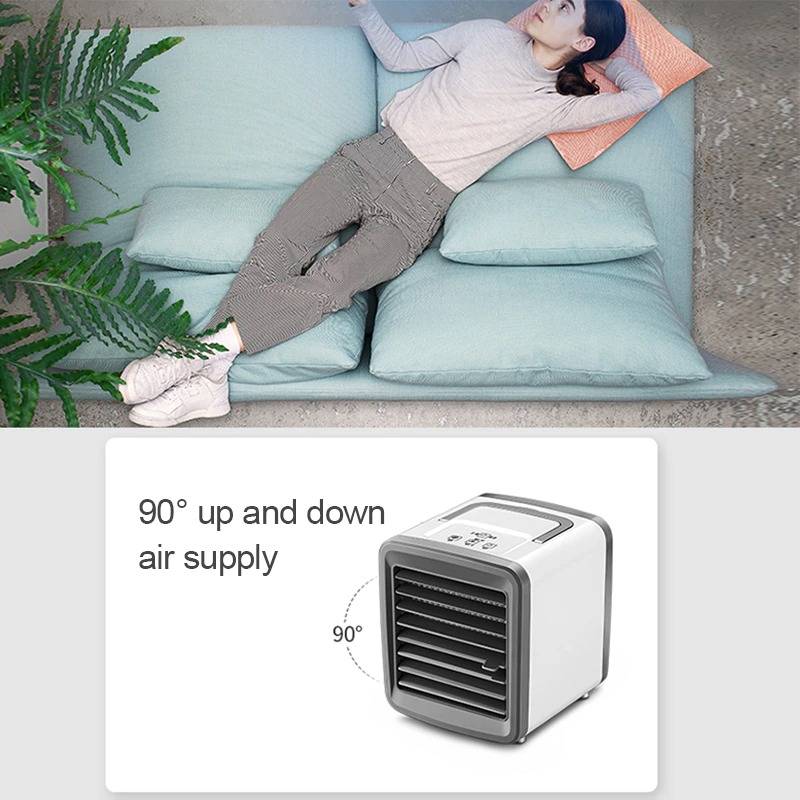 Our Mini is equipped with seven (7) mood altering ambient lights to help you relax and destress
If you don't have the option exhausting hot air through a window or just want to boost your cooling ability then this mini air conditioner humidifier and air purifier all in one is a perfect fit for you


Features:
3 In 1 Design | It's Vent less | It's Totally Portable
Works with AC Current Or USB
Voted Best Portable Air Conditioner *CoolTech 2019
Technical specifications:
Power source: USB
USE: Home and office
Type: Cooling fan
Plastic material
Certification: CE
Control mode: Normal
Maximum power: <20W
Application: 10-15㎡
Remote control: No
Power: 9W
Voltage: 5V
Size: 165x165x170mm
Speeds: 3 modes (high / medium / low)
LED colors: Choose from 7 colors, including relaxing night light
Water tank capacity: 750 ml
White color
Package includes:
1 x Cube Air Cooler, 1 x USB cable, 1 x User's manual