Acupressure Yoga Mat and Pillow Set
Provides natural pain relief in your own home without the expense of a chiropractor, masseuse, acupuncturist or physical therapist!
The acupressure mat set helps relieve back & neck pain, sciatica, & muscle spasms without resorting to prescription painkillers or expensive treatments.
Using the wisdom of alternative medicine, it provides effective pain relief that is simple & easy to use!!
Simply lie down shirtless on the mat and rest your neck on the pillow while thousands of acupressure points work on the body, increasing blood flow & promoting healing.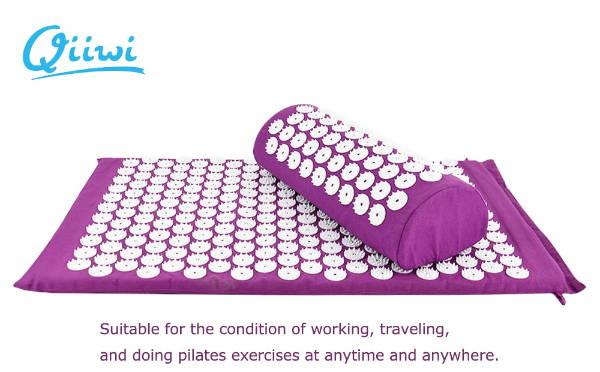 Eliminate Pain & Relax Muscles
The Qiiwi Acupressure mat set has 6,210 acupressure points that press against the body to increase blood flow to release knots & sore muscles in your back/ neck and more
This helps to reduce inflammation and pain instantly while releasing endorphins, the "feel good" neurotransmitters of the body and help to alleviate pain.
In essence, the more than 6,000 acupressure points stimulates the body to heal itself and promotes optimal performance.
Uses tiny little plastic acupoints to stimulate the body's pressure points similar to acupuncture but without the use of skin piercing needles.
When the pressure points of the body are stimulated, tension in the muscle is released while an increase in blood flow & circulation in the area slowly aids in healing & promotes complete relaxation & well being.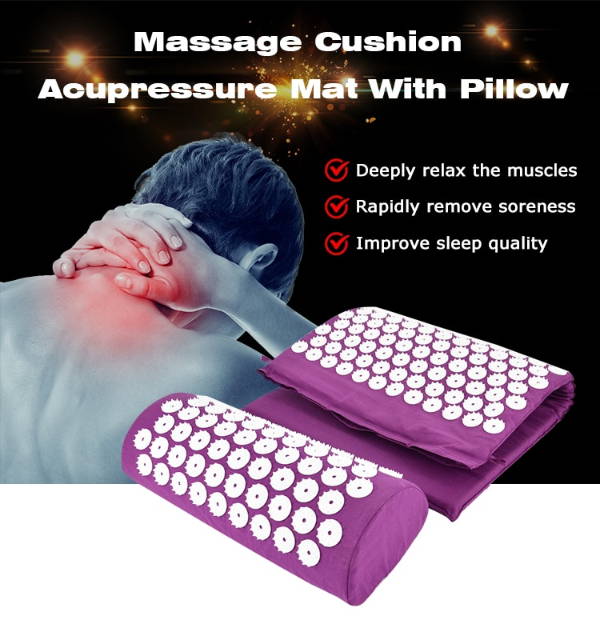 Immediate back and neck pain relief in your home in as little as 20 minutes per day

Eliminate the need for expensive treatments such as therapist, masseuse and chiropractor visits

Effectively induces a state of complete relaxation while reducing aches, pain, stress and tension

Relieve back, neck, shoulder and sciatic pain whether mild or chronic and relieves headaches

Benifits include improved sleep, circulation, and mood as well an increase in energy levels
Colors Available: 5

Material: Composite Material

Product size: about 26.7" x 16.5"

Quantity: 1 three piece set

Includes: 1 Mat 1 Pillow 1 Carrying Bag

Function: through the acupression to make the body blood flow unimpeded.
Includes:
Includes: 1 Mat 1 Pillow 1 Carrying Bag